Spirit of the Hebrides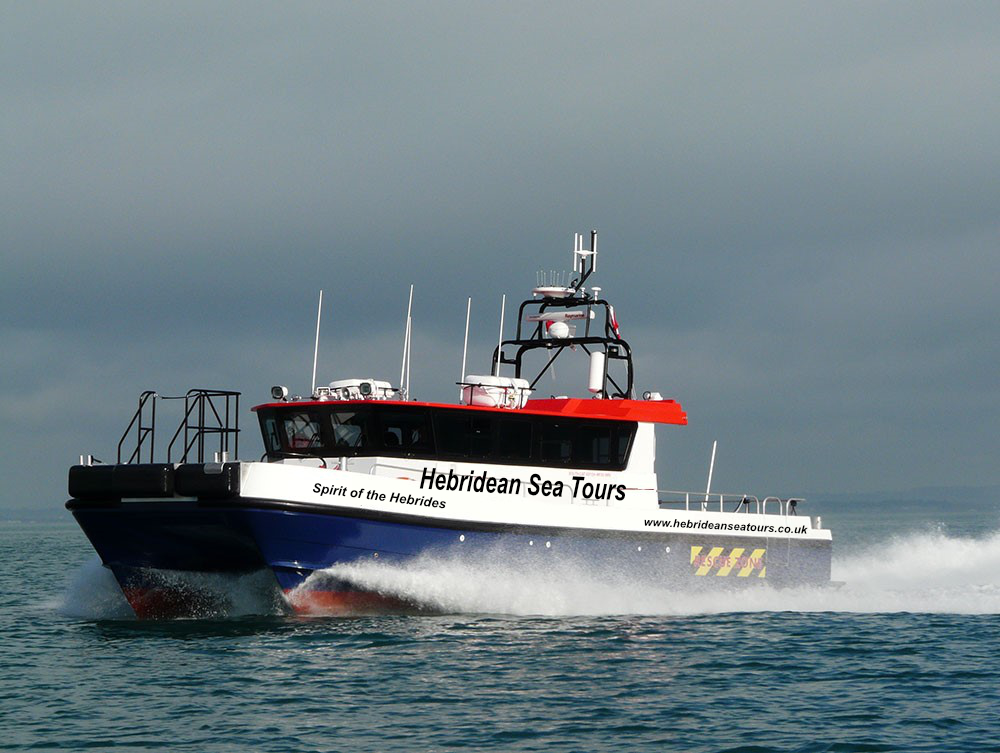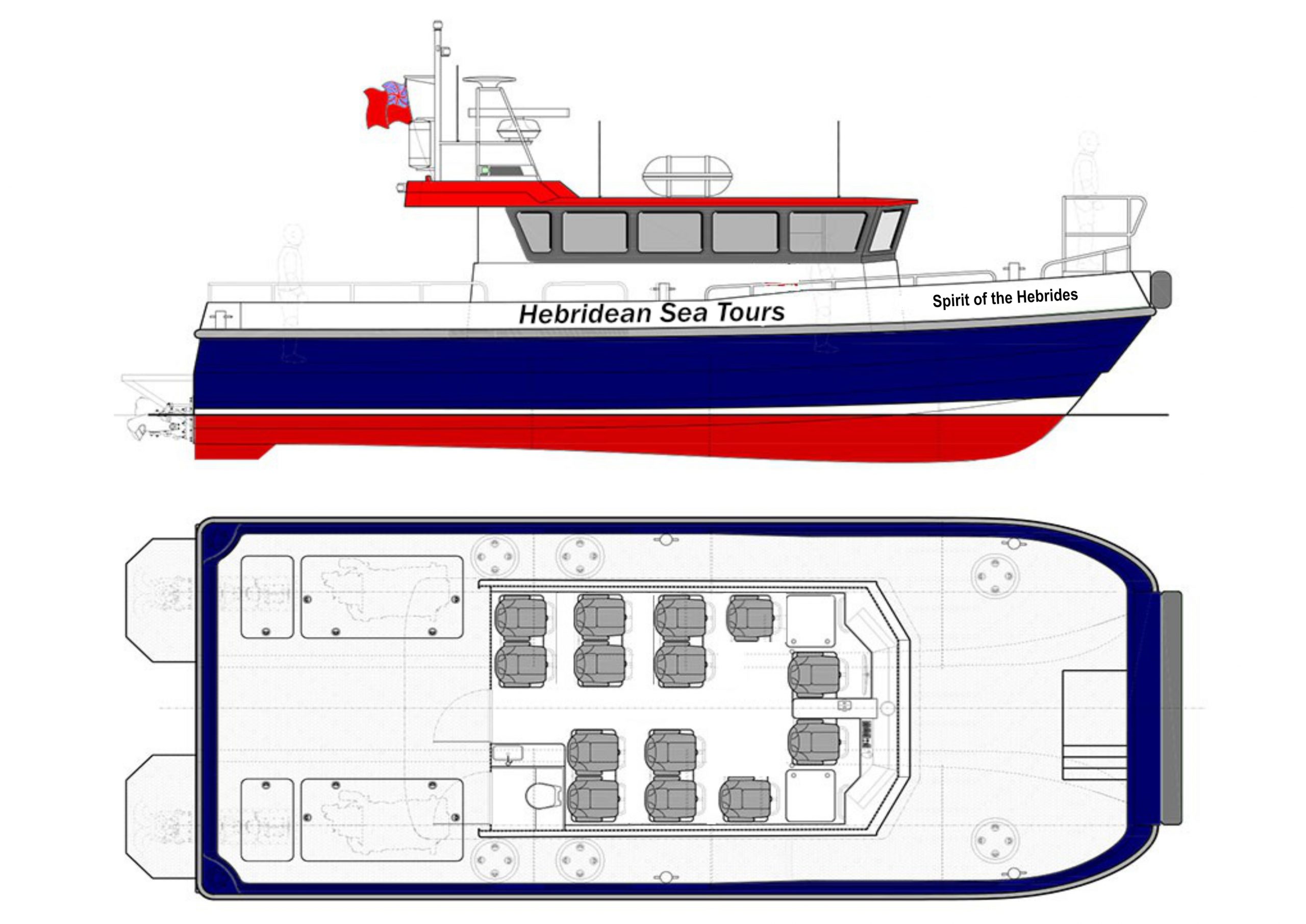 Spirit of the Hebrides was built by Southboats in the Isle of White in 2009 to carry out passenger transfers within the commercial industry. On board there is comfortable suspension seating for 12 people and 2 crew inside the spacious cabin area with all round visibility for everyone, as well as plenty of space forward and aft for passengers to move freely outside and take in the best views of the abundant wildlife the Hebrides has to offer in comfort.
 There are tea and coffee making facilities on board, provided by the galley within the passenger area.   We also have WC facilities which is accessed from the main deck.
Spirit of the Hebrides is fitted with all the safety equipment to comply with Maritime and Coastguard Agency requirements, and all of our crew members are fully trained and qualified. Your safety comes first with us and we will do all we can to ensure your journey is as safe and enjoyable as possible.