Jessica Kate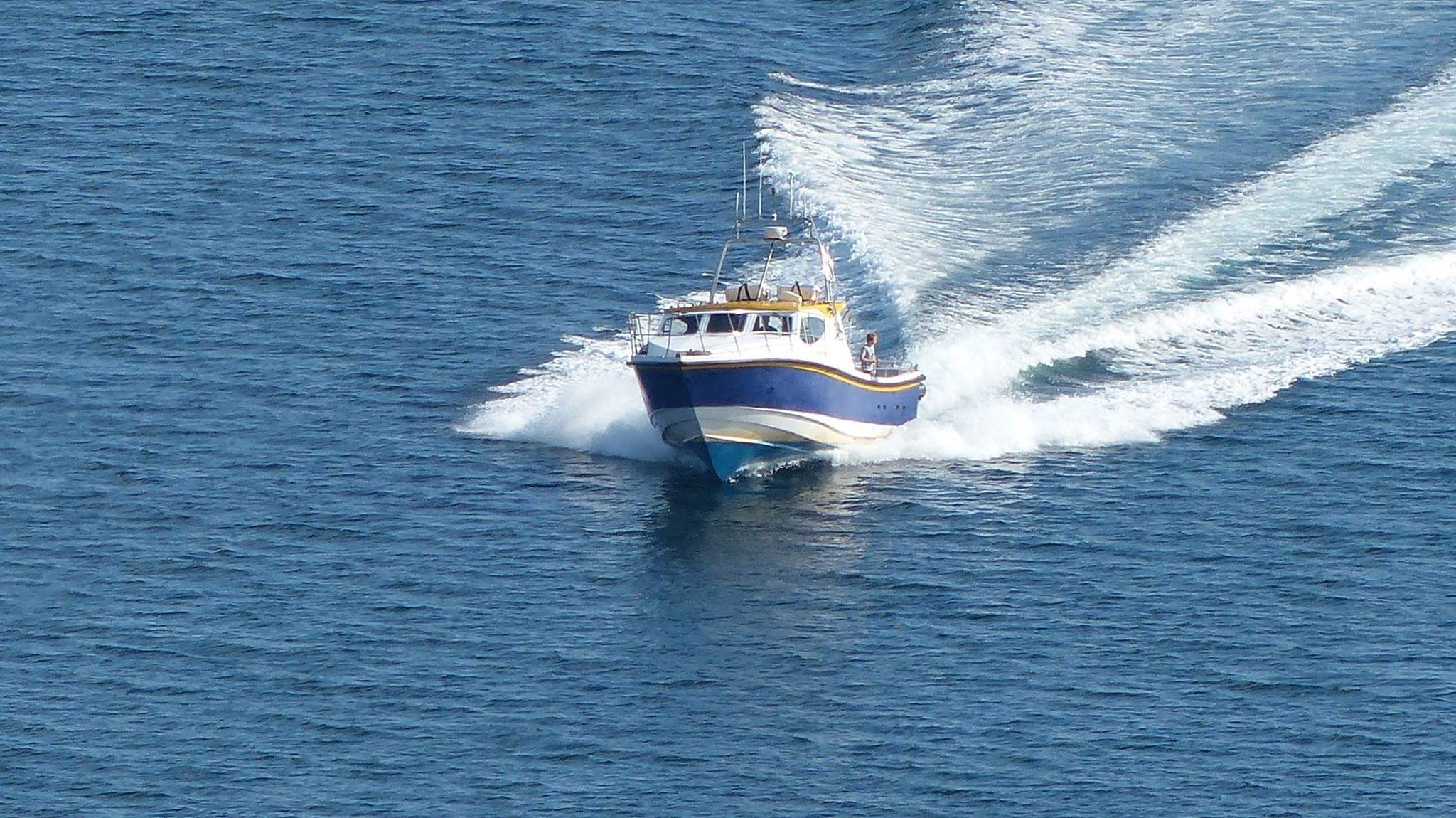 Jessica KateThe Jessica Kate is an Interceptor 42 named after Angus's Daughter and part time crewman Jessica Kate. The vessel was purpose built for passenger to carry out transfers in some of the wildest and remotest parts of the UK. On board there is comfortable seating for 12 people inside, as well as plenty of space for passengers to move freely outside and take in the best views of the abundant wildlife the Hebrides has to offer. Or if you prefer just admiring the scenery during the transit of the many Island passages and sea stacks on offer. You can just sit, relax and take in the scenery in comfort.
 There are tea and coffee making facilities on board as well as WC facilities, just incase you have to many.
The Jessica Kate is fitted with all the safety equipment to comply with Maritime and Coastguard Agency requirements, and all of our crew members are fully trained and qualified. Your safety comes first with us and we will do all we can to ensure your journey is as safe and enjoyable as possible.