The Mingulay Experience
Mingulay, Berneray and Pabbay are three islands of unrivalled wildness and beauty.Located at the southern tip of the Western Isles, they have some of the finest coastal landscapes in Scotland and an exceptional natural and cultural heritage, including internationally important populations of breeding species of seabirds, particularly razorbill, guillemot, fulmar, kittiewake and shag. Storm petrel, common and Arctic terns, great skua, black gillemot, puffin and four species of gull also breed on the islands, and because of this they are designated as a Site of Special Scientific Interest.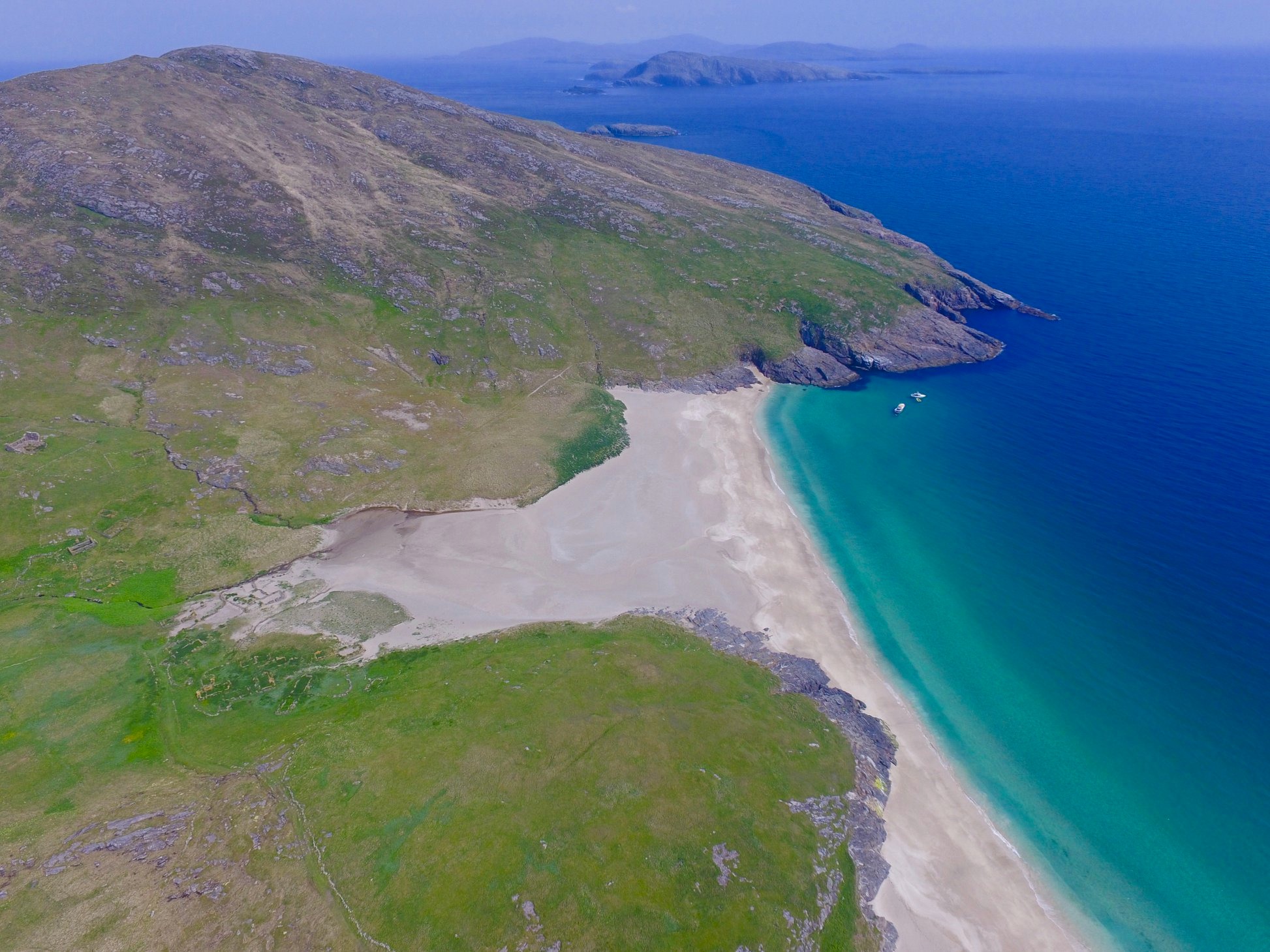 The well-preserved villages and field systems provide fascinating evidence of the challenging lifestyle of the generations who managed to survive here over many thousands of years.
Wandering among the abandoned settlements on this remote group of islands is an evocative reminder of those who once lived here. The last of the inhabitants left in 1912, leaving behind a precarious existence based on crofting, fishing and fowling.
With their magnificent cliffs and arches, Mingulay and Pabbay are a popular destination drawing in visitors and climbers alike.
| | |
| --- | --- |
| 10:00 | Depart - Castlebay Marina |
| 10:30 (Approx) | Arrive - Mingulay |
| 14:00 | Return to vessel for tea, coffee and refreshments. |
| 14:15 | Depart - Village Bay for a tour of the cliffs and the natural arch revealing the awe inspiring scale of the cliffs and the colonies of sea birds circling high above. |
| 15.:15 | Depart - Natural arch, Pabbay |
| 16:00 (Approx) | Arrive - Castlebay Marina. |
Note: Mingulay, Pabbay & and Sandray have no landing pier, so landings are generally done either on the beach or on to the shoreside, whichever is safest.